Toyota Ownership: Should I Lease or Buy?
Toyota Finance Options in Macomb, IL
Have you been thinking about a new Toyota? You're not the only one. Since 1937, Toyota has delivered premium-quality power, affordability, and advanced technology for drivers who want top-of-the-line vehicles. Their iconic models, ranging from the Camry to the RAV4 to the Tacoma, offer something for everyone. The same goes for their financing and leasing programs.
Whether you want to own or lease a vehicle, Toyota creates the best deals for both types of car and truck shoppers in Peoria. There are benefits to owning, especially if you're looking for a dependable vehicle.
With innovative technology and exceptional power in every model, new Toyota cars and trucks come with various special offers, incentives, payment plans, and loan options. Drivers can choose between modern financing plans or opt for a lease, which typically comes with amazing deals on APR and terms. Our financing and leasing options at Woodrum Toyota of Macomb make it so that most Galesburg and Burlington, IA drivers can quickly get into the latest Toyota release.
So what option would be best for you? Read on for a deeper look at each buying or leasing option available at Toyota.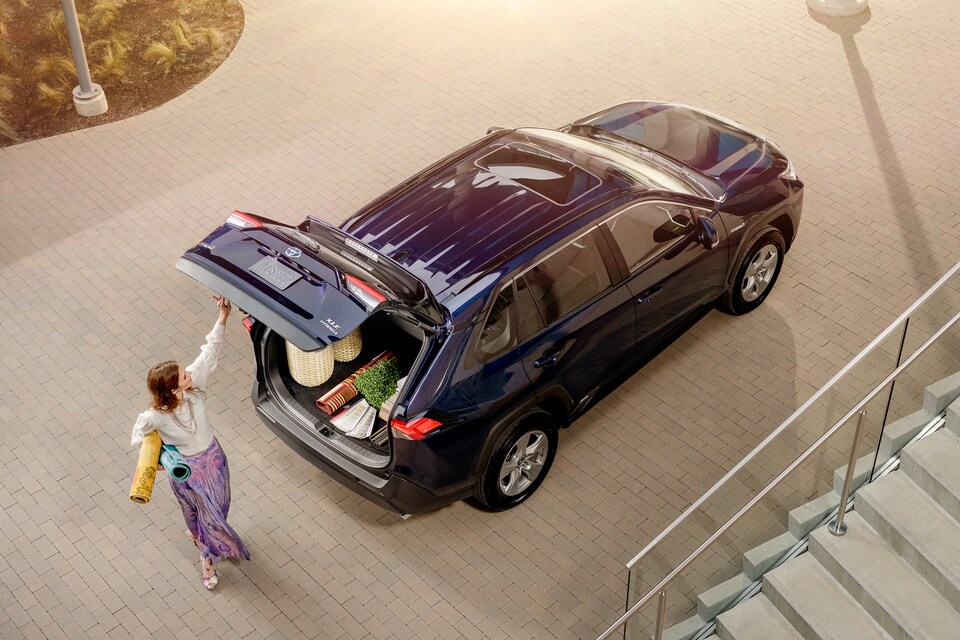 Own Your Toyota with Top-Notch Financing Programs
If you want to purchase a Toyota, there are a few different programs if you need financing.
Great interest rates and loan terms
Once your loan payment plan is completed, you'll own one of the most reliable vehicles on the road.
There's no limit to miles or where you can travel, as with a lease.
Loans can cover upgrades, premium options, and other customizations.
Is financing a new Toyota the right choice? We always talk to customers and answer their questions about terms for either option. You'll feel confident that you're making the best decision with our knowledgeable customer service team.
Buying a car is best for those who want to invest in their own vehicle, especially if you don't plan on buying a new car in another year. It's also a good idea to do owner financing if you're looking for a work/commuter vehicle.
Toyota Leasing Options for Illinois Drivers
Sometimes buying a car is a big commitment, and you'd rather just lease a vehicle for a short period of time. What if you decide you want to trade in for a new vehicle in two years? That's exactly why leases are better for some.
These are some of the reasons that drivers prefer leasing to buying:
Easier to get into a leased vehicle with little to nothing down
Allows you to upgrade or trade in your lease at any time
Great incentives and lease-to-own programs if you decide you want to keep the vehicle
Lease payments are also lower than a typical owner's financing payment plan, and there are frequently lease deals available for drivers in Macomb, Quincy, Burlington, Canton, Galesburg, Peoria and beyond. If you have questions about leasing from Toyota, stop by our showroom and talk to our friendly agents about what plan is best for your budget.
Which is the Better Deal: Leasing or Financing?
Toyota offers many special offers throughout the year that keep owning or leasing competitive, in terms of cost. However, it's generally known that lease contracts are more favorable if you have a lower monthly budget. A lease doesn't cost as much per month as purchasing a car.
Visit Woodrum Toyota of Macomb in Macomb, IL Today!
It's best to work with our Toyota agents to see all the payment plans. We work with various credit scores and try to get as many Canton and Quincy drivers in new cars as we can. Financing often works best for those who want to build credit, but you should always ask about Toyota's interest offers to get the best deal. Contact Woodrum Toyota of Macomb in Macomb, IL for directions and to check out our new inventory, finance offers, value your trade, and to fill out a finance application.
Woodrum Toyota of Macomb

3100 E Jackson St
Macomb, IL 61455